The Grey Jail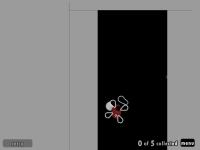 Author:
My Gom
Total downloads: 430
Latest version: 0.4
Release date: 08/30/2014 - 18:29
It's the sequel of Running Away From Fire, the second part of the story of fuse.

The one says,
After getting out of the Underground, the fuses planned to get back to the place they belong to.
And they started to walk home.
On the way, a wrong step, they fell into a grey jail and were apart in the different rooms.
For going out, they need to be together again.
And in the jail, they found some strange goos and familiar goos.
Will they survive and continue to go home? Let's see...

To be continued...
Well, this level is very big but don't think it is too hard to beat.
Just as the old saying, "Easier than it looks"


Enjoy and rate it!

New Version 0.4!
1: Added some hints,
2: Much easier.
There is 1 current download.