Running Away From Fire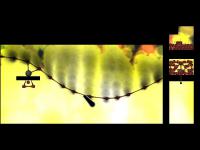 Author:
My Gom
Total downloads: 469
Latest version: 0.3
Release date: 08/11/2014 - 04:54
The one says,
The fuses got a hard-won chance to travel to the Underground.
And which for some reasons no one can explain...the whole Underground is burning and hot, they need and want to get out of here.
But soon they find that if they wanna get out, they need to kill some of them...
Will they do that? Let's see...

To be continued...
This level was made last year, and at that time I'd meant to upload it, but for some reasons, I had forgotten...So now, I've made some changes to it and uploaded it. And it is not so hard to pass!
Please enjoy and rate it!
There is 1 current download.