The NSA Jail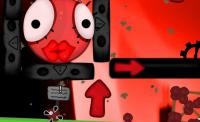 Author:
nvittoa03
Total downloads: 213
Latest version: 6.0
Release date: 05/09/2014 - 20:03
Welcome to Chapter 3. This chapter contains more better. More content. More features. More levels. New Character.
And now,today's level is The NSA's. All NSAAAAAAAAAAAAAAAAAAAAAAAAAAAAAAAAAAAAA (This description is property of the NSA.)
6.0
First Release
Level Created by nvittoa03
There is 1 current download.