Ode to the Weather-Awared Bridge Builder (Welcome to the Meteorologic Station!)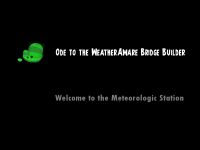 Author:
Volcanojungle
Total downloads: 113
Latest version: 0.1
Release date: 06/23/2021 - 07:52
Hey! It's Volcanojungle!
I finally finish and i want to thank SerafimGWS for his/her BlackPokey goo ball i used in this level.
You need 20 balls to finish the level and 50 for the OCd (personal best: 58 (screenshot))
Added video (i only reach 57 in the video)
There is 1 current download.