RisingTower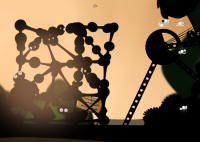 Author:
James
Total downloads: 951
Latest version: 0.1
Release date: 06/26/2010 - 15:07
This is my third level... so what do you think?

Another silhouette level (well not entirely, but easy to make.), so have fun building a tower, collecting gooballs, and then hitting the pipe.
(and yes the description here is different then that of the addin.)
There is 1 current download.