Route 999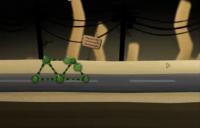 Author:
Anonymous Gooball
Total downloads: 142
Latest version: 1.0
Release date: 01/25/2022 - 22:13
This is my second level!
In this level, you must make it to the end of the road in about one minute. The asset for the car is the celebration bus from little inferno.
OCD:23 balls
Hope you enjoy!

There is 1 current download.