Sweet World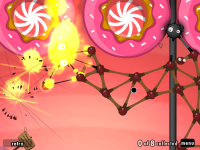 Author:
Hikima_13
Total downloads: 117
Latest version: 0.1
Release date: 12/28/2018 - 15:49
My first level. All textures were painted by me or are repainted original, but in truth I was inspired by another game. I spent a lot of time on it. I hope you like it.
In the future I will add new levels.
There is 1 current download.