Through the Factory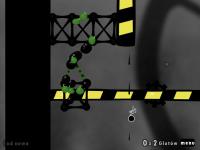 Author:
Goosweek
Total downloads: 785
Latest version: 0.1
Release date: 02/13/2011 - 02:11
Goo Product balls should be transported at the opposite cliff. But there is whole dangerouse factory between the cliffs!
OCD: collect all Goo Product Balls (11).
This levels contains only original Goo Balls, particles and graphics.
Please rate
There is 1 current download.