Vectorial Factorial Weight Challenge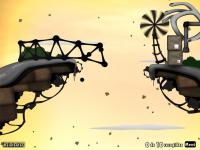 Author:
G0o-gle
Total downloads: 830
Latest version: 0.1
Release date: 07/03/2011 - 17:32
Think that you know all about road blocks? Huh?
NOO!
This Level will test your balance and economic ball use
As you know g0ogle levels are identified by its difficult and this is not gonna be the exception.I try it and i got to the sticky conclusion that this level don´t need OCD
Is enough Hard for it!
So have fun!!!
And dont forget to comment records bugs or congratulations!
There is 1 current download.