Distortion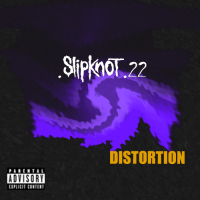 Author:
.SlipKnoT._2_2
Total downloads: 2,792
Updated: Wed, 11/07/2018 - 13:28
Please Download the parts A and B or the chapter won't work
Distortion is my sixth chapter. This is the second chapter not to feature gg because of his tragic death last October 11, 2014. The levels in this chapter became harder, brutal and pain in the butt. This chapter produced 4 single levels. These levels are "Flying V!", "To The Other Side", "Getting Out" and "Drops And Pieces."
The chapter gross about 735 downloads. (the downloads for 4 single levels and the OST are counted.)
Single Levels
Flying V!
Released: January 7, 2015
To The Other Side
Released: January 19, 2015
Getting Out
Released: February 6, 2015
Drops And Pieces
Released: March 6, 2015
Overview
This chapter mostly used custom images in purple. The single levels for the chapter are somehow hard, but are actually easy. The background of the MapWorldView is changed. The levels mostly require balls to be finish. There are 13 levels and 3 cut scenes in the chapter.
Cover Art
The cover art includes the bg.png of the level "You Have To Explode The Head." The image is slightly twirled, pinched, polarized and distorted.
Levels Trivia
- The first level is actually created by KoRn. Since KoRn backed out of goofans and never returned, he is not credited for this.
- The level created first was "Getting Out"
Programs and applications used
Chordpulse (for OST)
Virtual DJ (for OST)
World Of Goo Level Editor (for levels)
World Of Goo Movie Maker (for cutscenes)
World Of Goo Ball Editor (for custom balls)
PC 73 Virtual Piano Keyboard (for OST)
Adobe Photoshop CS6 (for images)
MS Office Picture Manager (for images)
MS Paint (for images)
Level Listing
All levels created by .SlipKnoT._2_2 except "Like A Rollin' Stone" which was created by KoRn.
1. Like A Rollin' Stone
2. Getting Out
3. My Own Stunt
4. To The Other Side
5. Launching
Cutscene: islandD
6. Negativity is Good
7. Secret
8. The Art Of Deception
9. Distortion
10.Drops And Pieces
11.Flying V!
12.Balsac The Jaws Of Death
13.(Exit 6)
Cutscene: islandDEnd
Personnel:
.SlipKnoT._2_2 -all levels except "Like A Rollin' Stone", all balls, xml, xsl, images, cutscens and ideas.
KoRn (uncredited) – level "Like A Rollin' Stone."
There are 13 screenshots.