The Red Mist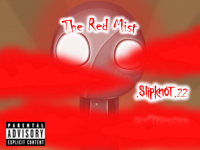 Authors:
.SlipKnoT._2_2
,
gg
Total downloads: 1,789
Latest version: 1.1 "2016 Edition"
Release date: 06/10/2016 - 11:22
The Red Mist is my seventh chapter and gg's last chapter with me. It is about a villain trying to colonize the Information Superhighway. It is the 2nd chapter released for Season3. It contains cool fx and gfx that makes the gameplay more interesting but it sometimes make the eyes of people hurt 'cause the color of the most levels is red. The chapter grossed 658 downloads w/ single levels and grossed 227 downloads alone.
Single levels from this chapter
1. "Digital Jail"
Released: January 13, 2014
2. "A Far, Long Way"
Released: October 4, 2014
3. "KnoT For Long"
Released: October 12, 2014
Planning and early session
I called gg to help me again with this project. I was worrying about it because I don't have fresh ideas then. I remembered that on my first day as a level creator, I had a demo level called "M.F.K.R." I tested the level, did some major tweaking on it and finally got my first level to add to it.
After a week, I created a level called "A Far, Long Way" and released it as a single level. Gg then suggested that I should add my old level "Digital Jail" to the chapter. I refused. But I realized, it would be great if I divide the chapter into 2 parts, one with the green buttons and the other with the red ones. I then included the old single level. The level "KnoT For Long" was posted after the new level was published. It was the second level to use custom music after "New Machineries" From .5. It was also the first level in this new chapter to reveal a little bit of concept. gg created 3 levels for the chapter, "Diving Red", "Red Tower" and "It's Raining Victory." Then, I created the FX and some gfx for the chapter.
gg's death and decline of release
The original release for the chapter was on October 31, 2014 but the problems got even crucial. The custom music was denied by the moderator because it's copyrighted. Then, the chapter crashed. The worst problem was gg's death. I have announced his death a few days after he died. I never released it again until 2015.
Editing and Re-release
Before re-releasing, I have done a few tweaks. I re-released this chapter May 23, 2015 along with its changes. This chapter takes too much of the moderator's time.
2016 Edition
The 2016 Edition of this chapter is creepy. The red mist is more humid and some images were saturated to the highest level. It includes 3 bonus levels.
Level List
Original Release
1. "M.F.K.R"
2. "Flingers"
3. "Digital Jail"
4. "Broken Path"
5. "A Far, Long Way"
6. "Welcome"
7. "Phenomenon"
8. "Diving Red"
9. "KnoT For Long"
10."The Red Mist"
11."Charge!"
12."It's Raining Victory"
2016 Edition Bonus levels
13."Red Tower"
14."Cloudy Red"
15."The Red Sea"
Personnel:
.SlipKnoT._2_2- All levels except "It's Raining Victory" and "Diving Red"; chapter map; xsl; xml; arranging; cover art; cut scenes; titles; fx; gfx; images; custom balls; ideas; concepts
gg (posthumous)- Levels "Red Tower", "It's Raining Victory", "Broken Path" and "Diving Red"; cut scenes; images; titles; ideas; concepts
There are 2 current downloads.