The BETA party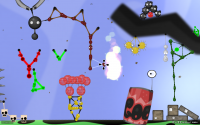 Author:
tacomann13
Total downloads: 2,321
Latest version: 1.2 (final)
Release date: 07/16/2010 - 18:58
now comes with my new BETA ball
All the goos have come back.
except the beauty and ugly...
oh and is that a Fish under the bombs? (note: use it wisely because it doesn't detatch)
There are 3 current downloads.