The Big Underground Challenge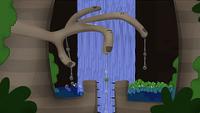 Authors:
SerafimGWS
,
Monochrome_95
Total downloads: 131
Latest version: 1.1
Release date: 05/27/2020 - 03:30
Our with Monochrome_95 version of lost level form Worlf of Goo. Thx to Fedor Ilyukhin#9442 for loopsound.
World of Goo - Remake of level from WoG Beta - The Big Underground Challnge
by Serafim Ovcharenko.
139 views.
There is 1 video.
There is 1 current download.