Into The Cave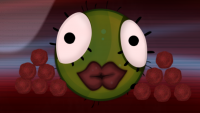 Author:
Purple Scientist
Total downloads: 369
Latest version: 0.3
Release date: 12/06/2018 - 06:44
Can you beat this tricky level? It's my second addin and it features a new gooball: CaveBeauty.
Have fun!
And, if you have any problems playing this, tell me.
Update log
v0.3 - Now with OCD!
v0.2 - Changed the background, fixed music.
v0.1 - Published the addin.

There are 3 current downloads.