World Of Goo: The Anomaly Lands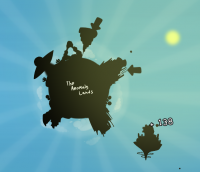 Authors:
Monochrome_95
,
SerafimGWS
,
Toxic Goo
,
SuperMany
Total downloads: 3,699
Latest version: 0.1
Release date: 08/09/2019 - 16:30
Introduction
This mod was made by SerafimGWS and Monochrome_95, compiled by Toxic Goo
Story
Astronauts from the future landed on a new planet and they did the job
to clean the entire planet from anomalies resulting from toxins that have accumulated in a long time.
Description
3 Chapters are done.
Updates

- Chapter 1 has been updated, we have added OCD flags to the map.
- We made Chapter 2, and you can download it right now.
- In Chapter 2 you can play in 10 levels.
- Added a cutscene to Chapter 1.
- Added Chapter 3.

There are 3 current downloads.