Cubic Menace!!!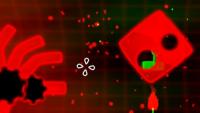 Authors:
G0o-gle
,
G0o-gle
Total downloads: 1,443
Latest version: 5.3
Release date: 04/19/2011 - 07:33
this is a level preview about the next custom chapter:The Moon
You are in the World of Goo Corporation operative system and you have to delete
the cubic menace that defends the documents,The notice is that it have original
images from Wog .The level is easy,but funny because there are many ways to finish the level, also the ambientation I think Was correct.this is my first goomod published so...Have Fun!!
There is 1 current download.