Inside The Cave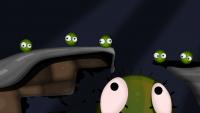 Author:
Purple Scientist
Total downloads: 556
Latest version: 0.2
Release date: 12/06/2018 - 06:48
Hello again! This is my third addin and the followup to Into the Cave. It features a new gooball - Cave Goo.
If you have issues with this level, report me about them.
Update log
v0.2 - Now with OCD!
v0.1 - Published the addin.

There are 2 current downloads.