My Gom's Challenge Levels VIII: Vashta Nerada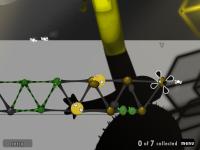 Author:
My Gom
Total downloads: 659
Latest version: 0.2
Release date: 09/05/2014 - 04:31
My series challenge level.
This is the eighth part: Vashta Nerada
The main idea is from this awesome program called Doctor Who, Silence in the Library and Forest of the Dead


To survive, count the numbers of the shadows!!!
Be careful of the odd shadows!
Invisible dangers in the whole area.


Goal: 7 balls
OCD: 50 moves.
Enjoy!!!
ALSO TRY THE OTHER PARTS BELOW!!!
P1: Play On A Swing
P2: Block of Architecture
P3: Virus Tower
P4: The One Ball
P5: Object Cracks
P6: Picking in the Water
P7: Horizontal Colorocks Transportation Organization
There is 1 current download.