My Gom's Challenge Levels VI: Picking in the Water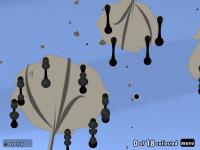 Author:
My Gom
Total downloads: 781
Latest version: 0.1
Release date: 08/30/2014 - 23:42
My series challenge level.
This is the sixth part: Picking in the Water
Well, there're many dead trees standing in the water, the some balls on them.
All you need to do is picking!


Goal: 18 balls
OCD: 70 moves.
Have fun!
PS: I made three levels in 20 hours...too terrible for me...my record so far.
ALSO TRY THE OTHER PARTS BELOW!!!
P1: Play On A Swing
P2: Block of Architecture
P3: Virus Tower
P4: The One Ball
P5: Object Cracks
P7: Horizontal Colorocks Transportation Organization
P8: Vashta Nerada
There is 1 current download.