My Gom's Challenge Levels I: Play On A Swing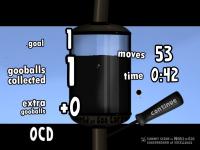 Author:
My Gom
Total downloads: 299
Latest version: 4.8
Release date: 05/04/2012 - 08:30
My series challenge level.
The first part: on the swings.
You need to swing.
Goal: 1 ball
OCD: 45 seconds.
THE NEW VERSION!
Used Common_Albino instead of Ivy.