My Gom's Challenge Levels IV: The One Ball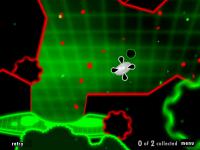 Author:
My Gom
Total downloads: 584
Latest version: 0.1
Release date: 08/30/2014 - 05:47
My series challenge level.
This is the fourth part: The One Ball(aka Pinball Player)
You have only one white goo ball at the beginning and the One Ball.
And you need to use the goo to whack the One Ball to make it.


Of course, it's a bit hard but possible!
Goal: 2 balls
OCD: 3 balls.
DUCKY YOU!
ALSO TRY THE OTHER PARTS BELOW!!!
P1: Play On A Swing
P2: Block of Architecture
P3: Virus Tower
P5: Object Cracks
P6: Picking in the Water
P7: Horizontal Colorocks Transportation Organization
P8: Vashta Nerada
There is 1 current download.