Prison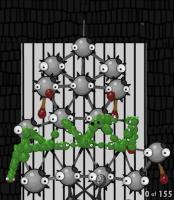 Author:
momo1526
Total downloads: 1,810
Latest version: 0.5
Release date: 03/10/2012 - 06:05
This is the very first addin I made long ago 100% by hand (though the conflicts had to be solved with WooGLE) it was based on Jingle balls.
I sent it to davidc ages ago but he never posted on the site. It's not much as far as level gameplay goes, but this level is very dear to me!