Super Beauty Challenge Time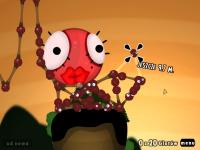 Author:
Goosweek
Total downloads: 792
Latest version: 0.1
Release date: 06/04/2010 - 09:02
This level is a mix of Ode To Bridge Builder, Super Fuse Challenge Time and my own Experimental Level 8.
You only have to built not very long bridge for our Lady using flammable balls. Of course it could simply burn down...
It's not a problem, because of one, very helpful Water Goo!
39 balls for OCD.
There is 1 current download.