Trapped in the Island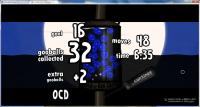 Author:
Mygod
Total downloads: 286
Latest version: 0.1
Release date: 01/28/2012 - 00:08
My sixth level and also my third level in the midnight. This level is my first try to use the slider (twice). Watch out the broken boat!
Goal: 16 balls
OCD: 32 balls
P.S. Goo balls cannot dive too deep.
There is 1 current download.