VirusGear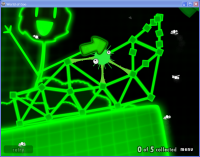 Author:
James
Total downloads: 1,141
Latest version: 0.2
Release date: 06/14/2010 - 15:36
This level was finally redone after a while of Re-working and .xmling but I finally have this level to Publish!
Version Log:
V.0.1: Initial release. (non-published due to Errors.)
V.0.2: Published Release on Goofans.com.
Errors were fixed in this version.
Music by my friend Anthony
There is 1 current download.