Billiards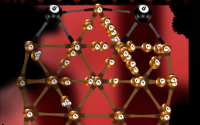 Author:
Ivan187
Total downloads: 3,957
Latest version: 1.5
Release date: 04/16/2015 - 09:58
This is my first mod that changes the appearance of a ball (actually lots), and probably the last one, because I got bored!


NOTE: I only edited the body images because I don't know how to use PhotoShop or GIMP properly, so I'm sorry if some of these changes look awful. I got these images from somewhere else. Is Paint.NET a good software for someone like me? (lol)
What are the new balls?
#1 balls are Common.
#2 balls are Albino.
#3 balls are common black, and Distant.
#4 balls are Pixel, SimCommon and DrainedIsh.
#5 balls are Pilots.
#6 balls are Ivies.
#7 balls are Fuses.
#8 balls are Bombs.
#9 balls are Pokeys.
#10 balls are Goo Products. (I don't know why is there two body images for the black product, though)
#11 balls are Balloons.
#12 balls are Bits.
#13 balls are Anchors.
#14 balls are Hex.
#15 balls are Fishes.
AND...
The cue ball is water.
Enjoy, and more screenshots coming soon.

CHANGE LOG
Version 1.1
-Bugs fixed while changing the image of balls that start with "Util". They are #10 balls as well.
Version 1.2
-Removed all graphic details from balls, such as glow, leaves, etc.
Version 1.3
-Removed generic eyeballs and hilites by XML; they were unneeded.
-Pixels now have a circle shape.
-New addin description
Version 1.4
-Splats, strands, markers, etc. have now changed color
-Removed sleeping eyes from the Sticky Bomb
Version 1.5
-World of Goo Corporation balls don't change anymore. Use my newer Billiards mod!
-The addin ID wasn't changed