Smudge Bombs!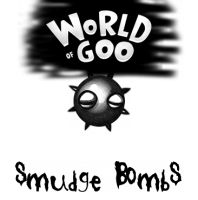 Author:
.SlipKnoT._2_2
Total downloads: 1,087
Latest version: 1.0
Release date: 10/30/2014 - 04:01
This mod makes the three bomb balls filtered (as in smudge stick filter in Photoshop). It makes them look lighter!
This formerly adds +50 explosionradius
But it's basically "Cheating" according to the rules cause it changes the original properties that makes the game play easier.
There is 1 current download.