Toxic Ball Styles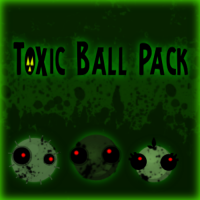 Author:
Toxic Goo
Total downloads: 418
Latest version: 0.1
Release date: 04/14/2019 - 13:02
This ball style mod changes all of the original game gooballs to goopy, green and creepy gooballs. The design of the gooballs are based on Chapter 3 of World Of Goo: The Unknown World. The new textures are all based around the colours green, red and black.
There is 1 current download.