World of Goo 1/2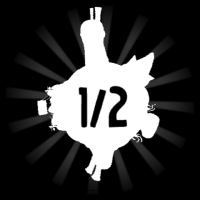 Author:
gooey goo
Total downloads: 1,179
Latest version: 2.0
Release date: 06/08/2017 - 14:49
This is my very first chapter, and is soon to be part of a MWV! This addin contains:
-A new look for the MWV
-A new first chapter
-A new second chapter
-7 new species of Goo
-23 new levels
World of Goo 1/2 has resumed progress! Expect the following in update 3.0:
-A new chapter with 13 levels
-Some changes to OCD in certain levels
-A fixed version of the cutscene from chapter 2
-A secret and a mention
Also, stuff works now

P.S. If anybody is having difficulty completing "Organic Complexity", know this: When the rot bomb is on fire, it can still be detached. See if that'll help you

Changes in Update 1.1, A.K.A The 1st Minor Update:
-Corrected "Mountian" to "Mountain"
-Changed update number "0.1" to "1.1"
-Changed title image for Chapter 1
-Renamed "Into Darkness" to "Into the Dark"
Changes in Update 2.0, A.K.A The Debugged Update:
-Chapter two is finally fixed!
There is 1 current download.