World of Goo 1/2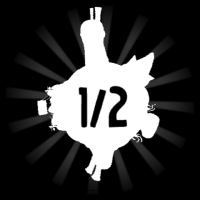 Author:
gooey goo
Total downloads: 983
Latest version: 2.0
Release date: 12/24/2016 - 22:23
This is my very first chapter, and is soon to be part of a MWV! This addin contains:
-A new look for the MWV
-A new first chapter
-A new second chapter
-7 new species of Goo
-23 new levels
And more to come later!
I hope you enjoy this addin, as it took a lot of effort to create.
Thanks for those who have stuck around for this! Special thanks to Benjers benjers. Expect to see him appear in Chapter 3...
I guess I'm taking a break from doing World of Goo 1/2. Don't worry, it'll be finished (at the least, chapter 3 will be finished in 2017). However, there are other things I'd like to work on.
But I may make an update. It won't be very interesting, but it should make the addin smaller.
Changes in Update 1.1, A.K.A The 1st Minor Update:
-Corrected "Mountian" to "Mountain"
-Changed update number "0.1" to "1.1"
-Changed title image for Chapter 1
-Renamed "Into Darkness" to "Into the Dark"
Changes in Update 2.0, A.K.A The Debugged Update:
-Chapter two is finally fixed!
There is 1 current download.