World of Goo 1/2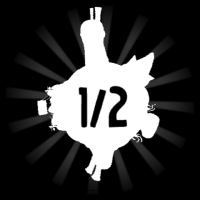 Author:
gooey goo
Total downloads: 1,034
Latest version: 2.0
Release date: 12/24/2016 - 22:23
This is my very first chapter, and is soon to be part of a MWV! This addin contains:
-A new look for the MWV
-A new first chapter
-A new second chapter
-7 new species of Goo
-23 new levels
WE'VE MADE IT TO 1000 DOWNLOADS!!
After waiting for this moment, I'll start working on chapter 3! Just didn't want to say this earlier to rush the moment.
Changes in Update 1.1, A.K.A The 1st Minor Update:
-Corrected "Mountian" to "Mountain"
-Changed update number "0.1" to "1.1"
-Changed title image for Chapter 1
-Renamed "Into Darkness" to "Into the Dark"
Changes in Update 2.0, A.K.A The Debugged Update:
-Chapter two is finally fixed!
There is 1 current download.