World of Goo 1/2 (An Unofficial Sequel)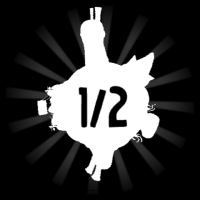 Author:
gooey goo
Total downloads: 4,741
Latest version: 3.0
Release date: 07/14/2017 - 09:20
This mod is in no way an official sequel to World of Goo
This is my very first chapter, and is soon to be part of a MWV! This addin contains:
-A new look for the MWV
-A new first chapter
-A new second chapter
-A new third chapter!
-11 new species of Goo
-38 new levels
Chapter 4 is in the making! Here's the chapter status:
13/13 levels complete
1/1 chapter island done
0/1 cutscene done
For those wondering how to play chapter 3, please install version 2.4 alongside version 3.0
EDIT: I got the feeling people couldn't get the 3rd chapter as it was under update 2.4 Therefore, I've moved it above said update.
If you're downloading this for the first time, don't forget to download update 2.4
P.S. If anybody is having difficulty completing "Organic Complexity", know this: When the rot bomb is on fire, it can still be detached. See if that'll help you

Changes in Update 1.1, A.K.A The 1st Minor Update:
-Corrected "Mountian" to "Mountain"
-Changed update number "0.1" to "1.1"
-Changed title image for Chapter 1
-Renamed "Into Darkness" to "Into the Dark"
Changes in Update 2.0, A.K.A The Debugged Update:
-Chapter two is finally fixed!
Changes in Update 3.0, A.K.A The Industrious Update:
-Circular has now had a ball count change, from 5 balls to 3 balls!
-Several levels have had OCD changes!
-Chapter 3 is added!
-Chapter 2's cutscene works!
There are 13 screenshots.
There are 2 current downloads.