Albino Pokey's Map Contest 2 Entry: "The Caves of Strange Darkness"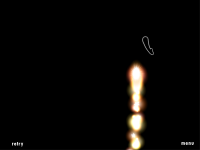 Author:
Albino Pokey
Total downloads: 1,889
Latest version: 1.0
Release date: 10/14/2011 - 15:56
The Goo Balls found a cave, but are afraid to explore it. Maybe they need some help.
LCC2
By the way, the reason the subtitle uses "thou" is because it's a quote from Shakespeare. Can anyone give me the play, act, and scene?