Beauty in danger!!!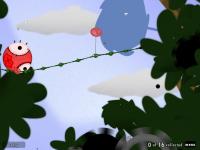 Author:
G0o-gle
Total downloads: 1,237
Latest version: 1.5
Release date: 04/27/2011 - 03:53
Hey ya!
Help the beauty to cross the jungle between the trampolines and the gears
Only you can help her!
but beware! because the jungle have tricky things that you must pass...
OCD is very easy, but the level is focused in the background scenelayer
Download Now and feedback!
There is 1 current download.