A Bombing Way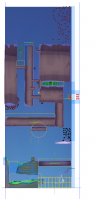 Authors:
jackchen2345
,
worldofgooballs
Total downloads: 1,086
Latest version: 0.1.1
Release date: 03/09/2012 - 19:01
Designed by World of Gooballs. It's a long way and you must explode some geometrys. Have fun!
OCD: 57 balls.
Goal: 27 balls.
Version 0.1:
1.The first version.
Version 0.2:
1.Little change: ocd, and goal.