Broken bones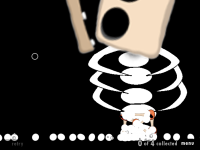 Author:
Wikigoo-4evr
Total downloads: 3,150
Latest version: 0.4
Release date: 06/19/2011 - 08:03
This level is very similar with original level "You have to explode the head". I know that the jar of skull is not moving but thats whats how it have to be. OCD is 50 goo balls. I had about 53 maximal. I think that some of you at first will be confused but to finish this level use the skill of th level "Ugly school" - how to easy explode the bomb! But you have to work fast!
The latest version/s have got different OCD and other!