Chapter 1 again!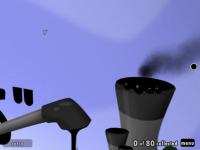 Author:
ExchangeGOOtent
Total downloads: 1,597
Latest version: 1.0
Release date: 08/21/2010 - 13:19
Sick of the boring Chapter 1? Well now Its more interesting with 103 goo balls to save! There will be another version with fire in it.
Required balls: 80
OCD: 103 balls
"What goo Mods made by me coming up soon?"
-[Level]The Epic Cave
A very challenging level with no gravity and 5 hard rooms (Not including "Pipe" room) each with one of the five goo product goos you need to complete the OCD.
Edit:
Version 0.7 is now out!
Edit:
Version 0.8 is now out!
There is 1 current download.