Dead Easy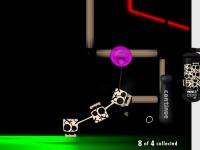 Author:
ExchangeGOOtent
Total downloads: 814
Latest version: 0.7
Release date: 08/21/2010 - 02:34
My first level with:
A. Restricted areas (Temperelitilly)
B. A custom pipe, Dead Pipe
I would have liked to use those ISH skulls but they don't go into the pipe...OCD is 11 goos
There is 1 current download.