Ivy mask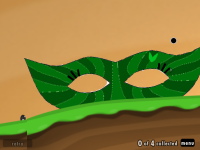 Author:
Wikigoo-4evr
Total downloads: 508
Latest version: 0.1
Release date: 06/20/2011 - 20:22
This level idea I took from my technology lesson. To get though this level you definitely need to get that mask down! I couldn't think of an OCD so... There is no OCD. Mask helps you to get the goo product goo balls and get you to the pipe. If you want to know the platform where is pipe there at the corner that circle is very sticky so it will help you to get to the pipe. Other ways you can't get anywhere if you are not using the mask. Have some fun! And if you want to know this is my 16th level!
There is 1 current download.