Obsessive Climbing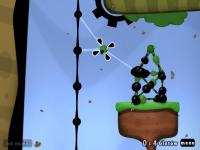 Author:
Goosweek
Total downloads: 6,840
Latest version: 2.0
Release date: 03/17/2012 - 00:53
Another level from "Goosweek's Goomods Factory":
Goo Balls need to climb up the conveyor belt. But it's going down and down...
NEW VERSION 2.0!
OCD is now 35 balls.
My first level with histop, lostop & bounce parameters of hinge!