The Toy Factory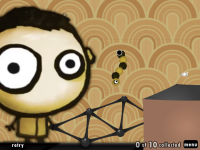 Author:
momo1526
Total downloads: 1,782
Latest version: 1.0
Release date: 09/09/2012 - 14:43
This was meant to be my level entry for the Little Inferno Level Creation Contest. However, I had already preordered the game, and was politely asked not to enter. So here it is! Enjoy!
There is 1 current download.