Ugly school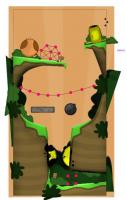 Authors:
tav397
,
ExchangeGOOtent
Total downloads: 1,305
Latest version: 0.3
Release date: 09/01/2010 - 20:41
My first challenging level is here!(That is the OCD) Get NonFlyUgly to the pipe as fast as you can. Custom goos: NonFlyUgly, Common_Pink, BombStickySP and RectSP.
-Tav
Ever since I learnt how to use woogle I have always wanted to make a level similar to this...but back then I didn't know how to make goo balls and because I'm the creator of NonFlyUgly that goo didn't exist. Now thanks to my good friend here my first level Idea has came to life! OCD is 35 seconds.
-ExchangeGOOtent
Edit:
SP have been replaced with a RectHead and a BombSticky.
There is 1 current download.