Volcano Craziness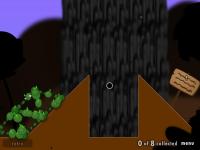 Author:
inwog
Total downloads: 1,495
Latest version: 1.1
Release date: 05/18/2010 - 12:28
My 69th level, its so annoying and fun! I got this plan in my mind to see who can beat this one. The terrain is the same as Draigar's Place in Creatures in WOG. I placed only two volcanoes because you'll get to hard on this.
To get OCD, you have to find all the easter eggs: hidden water balls, hidden albino balls and hidden black balls.
Comment me if the OCD is impossible.
inwog's 5th single level addin.
Version 1.1
- OCD is set to 78 Balls
- Widescreen End Position Moved
- Added insidesquare.png to the volcano sides (because you'll find the first Easter Egg!
Goal: 8 Goos
OCD: 78 Goos
There are 2 current downloads.