Onion Skin - World of Goo Corporation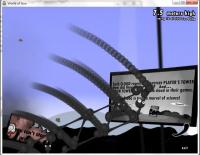 Author:
Mygod
Total downloads: 1,907
Latest version: 1.0
Release date: 10/27/2012 - 01:55
Make your goo balls in the World of Goo Corporation looks cooler. Also works with other ball styles which overrides res/balls/Drained or DrainedIsh/body.


This goomod is totally purely handmade. I was lazy to make another one.
By the way, it is also a template. Feel free to use it.