BombStickySP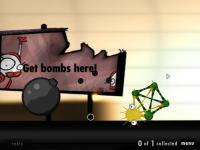 Author:
ExchangeGOOtent
Total downloads: 962
Latest version: 0.4
Release date: 08/24/2010 - 01:06
My 2nd spawn point. This is a time destruction level...and keep the Ivys away from the fire! You need to chuck the bombs to beat the level. OCD is 75 seconds (Off memory) and I got 64 seconds (I think).

There is 1 current download.