Cyber Storm (Hard)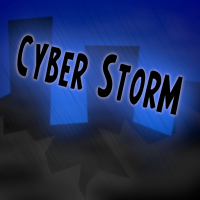 Author:
Toxic Goo
Total downloads: 216
Latest version: 0.2
Release date: 05/17/2020 - 11:47
A difficult thwacking-based standalone level. You only have five ivy gooballs, and you must climb vertically through a dangerous zone full of gears and even black holes. Enjoy! (This level was tough to playtest, it was meant to be uploaded sooner)
Various images in this level are used from Unknown World, as well as the song. The song in this level was composed by Adrian122, and is part of the Unknown World OST which you can find on soundcloud here: https://soundcloud.com/toxic-goo-382684673/sets/world-of-goo-the-unknown...
The song is named "Cyber Projectile"
Ver 0.1:
-Initial release.
Ver 0.2:
-Added deadly barriers to prevent cheating.
-Changed orb colour to red.
-Adjusted black holes.
There is 1 current download.