Destroying Unit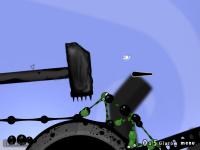 Author:
Goosweek
Total downloads: 3,098
Latest version: 0.2
Release date: 03/05/2011 - 06:14
Help Goo Balls to avoid deadly hammer with spikes.
Try to save all 28 balls! (This is OCD)
In this level I created the most invulnerable chain in the World of Goo.
Probably it's totaly inpossible to destroy it.