Fire Trouble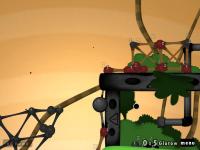 Author:
Goosweek
Total downloads: 2,056
Latest version: 0.2
Release date: 10/18/2010 - 07:01
It's like a Bug School #3, but here isn't any tutorial signpost!
You must find out how to burn it down yourself!
(It doesn't come from original Bug School!)
OCD (11 balls) is very easy - like all the level.
Fixed, Goo Tool 1.0.3 compatible version 0.2
Goosweek's Goomods Factory.