Internet Technology 2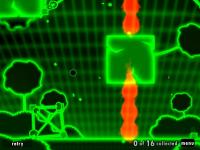 Author:
inwog
Total downloads: 1,279
Latest version: 1.1
Release date: 04/23/2010 - 23:33
The other Internet Technology is in my Official Metal Levels. This is just a copy of Internet Technology. However, there are a few changes in this addin:
1. All the balls are ordinary (not metal)
2. Deleted the signpost at the crate
3. Added a Pixel Goo nearby a pipe.
inwog's Third Single Level Addin
Goal: 16 Balls
OCD: 25 Balls
There is 1 current download.