the long bridge builder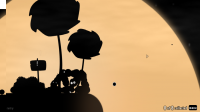 Author:
goo23
Total downloads: 976
Latest version: 2.6
Release date: 04/28/2012 - 03:57
this is my third uploaded level
and this is an upgrade of ode to the bridge builder
its night time
so the goo in the other side is still sleeping
in this level i added evil eye.....
maybe its not perfect yet
i'm still working on it
but you can still download it now
and now version 0.2
- add some wind
- add stop sign (again)
absolutely easier to play

NEW!! now version 2.6 is out!
- no more goo that fly all over the place
- the background image is more clear
and absolutely easier-easier to play
There are 2 current downloads.