Pixel Corner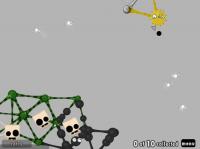 Author:
GooGun
Total downloads: 1,804
Latest version: 0.1
Release date: 09/18/2009 - 01:50
by GooGun
Name: Pixel Getaway
Don't get bit-ten!
Description: This is the first level. In it, you need to make skillful use of the Bone, Pokey (which can sleep with its eyes open ) and Ivy goo.
There is 1 current download.