Ze Forest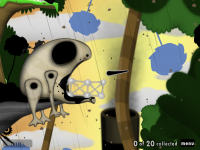 Author:
Fan2
Total downloads: 1,561
Latest version: 2.3
Release date: 08/14/2010 - 10:46
You got out of the factory!
Remember that cliff that the sign painter said
'You must be near the great goo tree or goo factory'
There's was two ways the factory and the forest
but you took the factory one.
An now look at the wonders of the great goo tree!
There is 1 current download.